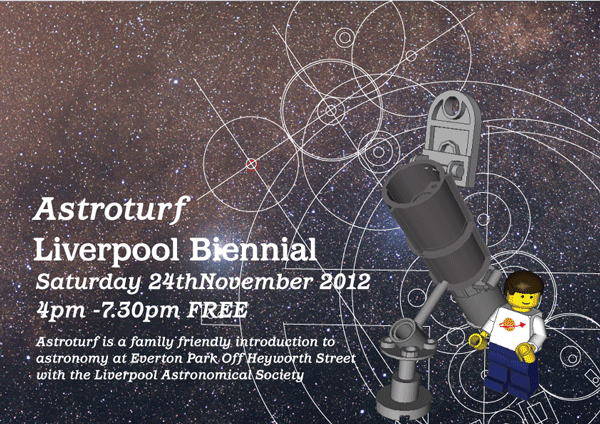 Saturday 24th November 2012 4pm - 7.30pm FREE
Everton Park Off Heyworth Street
Please use top car park Off Heyworth Street at entrance near May Duncans Pub or park on Heyworth Street. Pedestrians enter on Heyworth Street near the Breck Road traffic lights, follow the glowing signs and people with High Viz vests!
Liverpool Astronomical Society 
FREE Family Astronomy Event
Astroturf is a family friendly event to introduce the objects of the night sky and the many ways you can observe, from optical and radio telescopes to social media, mobile applications and simply looking up and recognising satellites, stars and constellations. 
Part of Liverpool Biennials "Unexpected Guest" programme, artist Ross Dalziel has invited the 'unexpected knowledge' of Merseyside's community of amazing amateur astronomy enthusiasts of Liverpool Astronomical Society Sidewalk Astronomy (LASSA). This 129 year old organisation will help show families and artists the amazing activity in the night sky and allow people to explore the local DIY expertise of their city at a site overlooking the Liverpool skyline.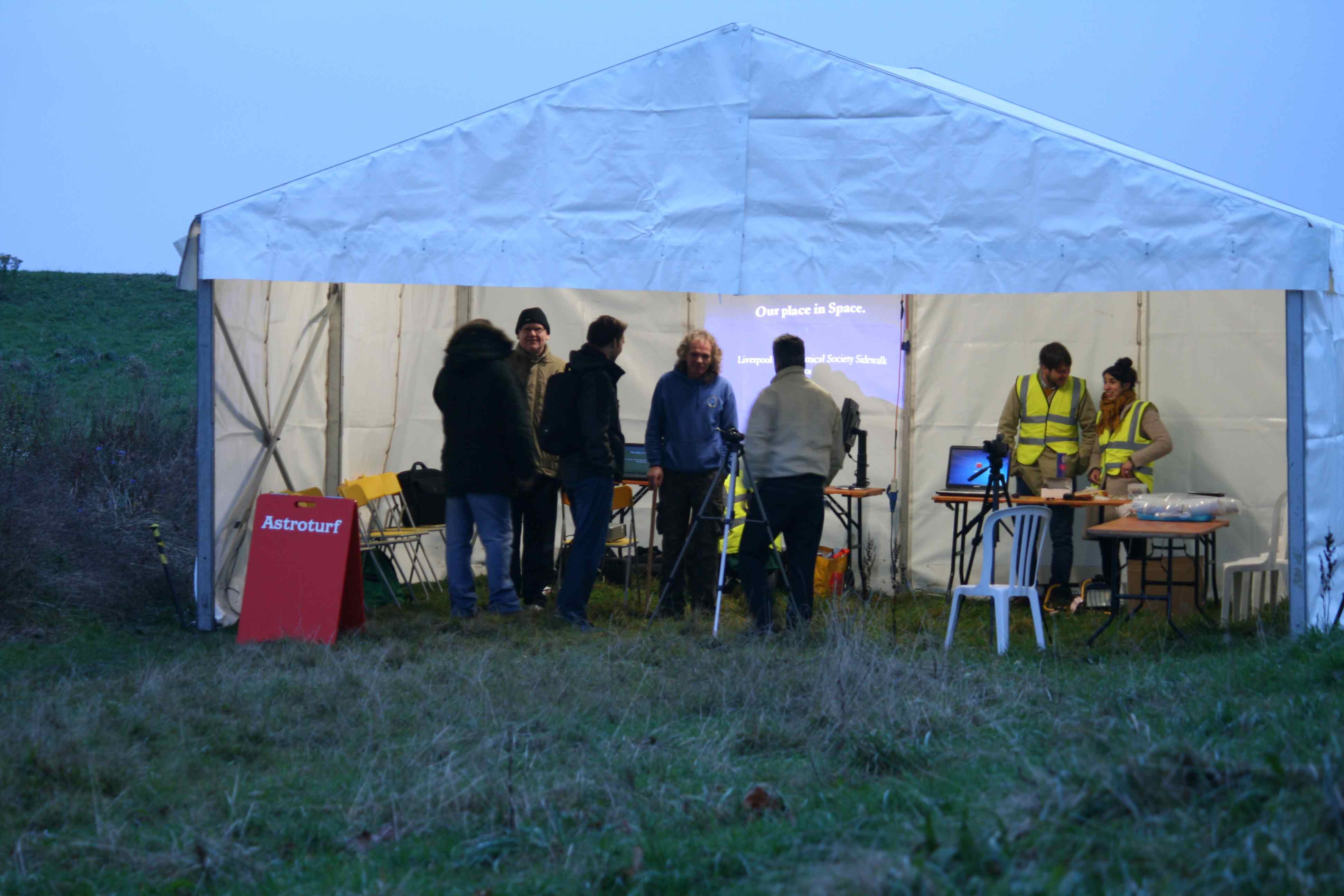 Observing
Fingers crossed we will get a clear & dry window to use the amazing telescopes of the North West amateur astronomers of (LASSA)
Making
Make Planispheres and night vision torches
Talks & Presentations
Introduction Ross Dalziel Artist
The LAS Brendan Martin Liverpool Astronomical Society Observatory Director
The X-Ray Universe Martyn Bristow Liverpool John Moores University Astrophysics Research Institute
Pulsars and Machine Learning Rob Lyon Jodrell Bank Centre for Astrophysics/MerseySTEM network